Koo raises $4.1M in a fresh round of investment.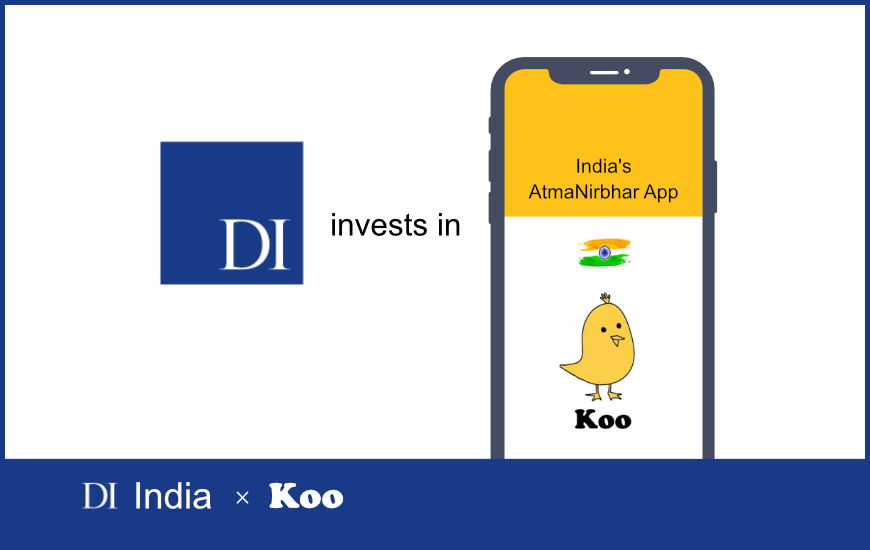 Koo, the microblogging platform designed for the Indians raises $4.1M in a fresh round of investments from Dream Incubator, 3one4, Kalaari, Accel partner and Blume.
The microblogging site was co-founded by entrepreneurs Aprameya Radhakrishna and Mayank Bidwatka, the application is touted as the desi twitter can be downloaded from both Google Play Store and Apple App Store.
Last year, the Koo app had won a lot of headlines by winning the Narendra Modi government's self-reliant app innovation challenge (Atmanirbhar App Challenge), was also named Google PlayStore's Best Daily Essential App for 2020 and got a special mention by Prime Minister Narendra Modi in his Mann Ki Baat address.
The startup said the funds raised will be used to ramp up capabilities in the engineering and marketing teams to solve problems unique to the Indian market and increase awareness about the app.
Radhakrishna, who is the CEO of Koo, said that existing microblogging platforms have not been able to grow beyond the English-speaking population, which is the gap Koo is looking to close. The app is available in multiple languages such as Hindi, Kannada, Telugu, Bengali among others, besides English, the app would enable Indian people to share their views & opinions in their mother tongue.
Eto Munehiko, Director India, Dream Incubator, said
"Koo presents an interesting opportunity at a time when the Indian govt. is actively pushing for mass adoption of Indian apps and platforms. 9 of 10 internet users in India are non-English users and that's where Koo is uniquely positioned to empowers Indians by giving them a platform to share their opinions, thoughts in their native tongue, Koo would enable inclusion of communities previously underserved by major social media platfroms."
About Koo
Koo was launched in March 2020 by Bengaluru-based vernacular language Q&A platform Vokal's cofounders Aprameya Radhakrishna and Mayank Bidawatka. The app is a microblogging platform for Indians as an alternative to twitter with focus on sharing content and opinion in regional languages of India.